THE NF McDonnell & Sons sawmilling business has been in existence since 1944 and is now into its fourth generation of family involvement.
During these many years, the company has been involved in log hauling, harvesting, road transport, farming and sawmilling and today,  is one of the major players in the softwood milling industry in the South East of South Australia.
<! ========= Cool Timeline Free 2.1 =========>
Our timeline
1943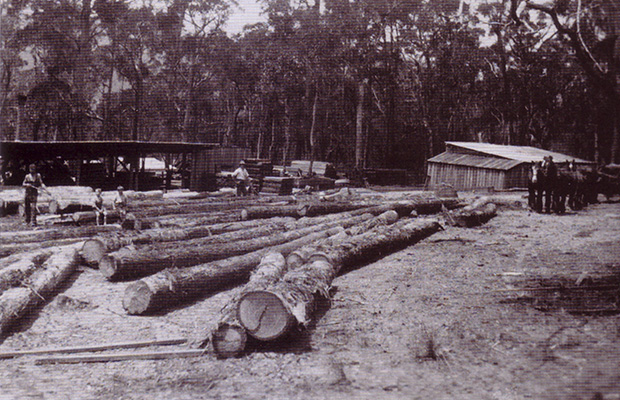 The beginning
The business was founded by Newman McDonnell and his two sons Don and Les following the devastating softwood forest fires at Mount Burr in 1943. Through this tragic event, Newman, Don and Les took a team of workers from their home in Cobden Victoria to begin milling the burnt timber for the Southern Trading Company which had contracts with the Woods and Forest Department (now OneFortyOne).